This post contains affiliate links or ads and I will be compensated if you make a purchase after clicking on my links.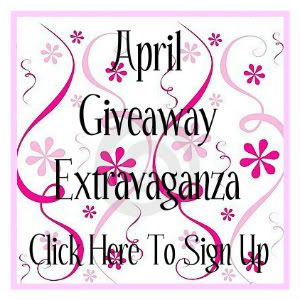 Well it is that time of the month again we just had a fantastic first ever
Monthly Giveaway Extravaganza for March
Do you believe it had over 41,000 Entries…
and I want to make the
April Giveaway Extravaganza even bigger and better
Here are the rules:
1. Only family friendly blogs can sign up to participate in this giveaway
(which does not mean your blog has to be about family just be appropriate for minors to see if they click on your page)
2. Bloggers must be above the age of 18 to sponsor in this giveaway
3.  You must be willing to post the Rafflecopter code on your Blog or in an App on your FB Fan Page
(if you need help with either let me know I can help)
& Repost 2 x's daily on you FB Fan Page or Twitter Page
4. You must ask to join my Monthly Giveaway Extravaganza Group
5. You must be willing to display the button at the head of this post on your blog or on your fb photo with a link to the sign up form
(This button is available in 2 sizes 150 x 150 and 300 x 300)
6. Please if you referred by someone please tell me in the sign up for so they can get credit for referring you.
7. All payment must be submitted before your links will be added to the Rafflecopter and before you can accumulate Referrals
Sign Ups End on 4/4/12 and I will supply you with a sample post 24 hours after sign ups close
Final Prize will be determined at the end of sign ups since it is a Cash Giveaway
Hurry and Click on the Sign Up Form above as soon as you can because this giveaway will be
….HUGE….
Don't be shellfish...
0
0
1
2
0
0