This post may contain affiliate links or ads.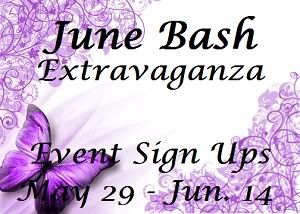 Its time for our June Bash Extravaganza
Event Host: Carmen's Coupon Blog
Sign Ups Will only Be from 5/29 – 6/14
Event Dates: 6/16 – 6/30
Fee $1.50 Per Link or $2.00 For Picket Fence Link
Admin. Fee $.50 Per Link
Prize: TBD by Amount of Sign Ups
Blogger Referral Prize: Free Entries In July Extravaganza
Up To 6 Links to use all by yourself or share with a friend
More Details In Sign Up Doc.
Don't be shellfish...
2
0
3
6
0
0